Eight CUTA associates started digital pay-TV operations using Conax Contego for content security managed by BOLD MSS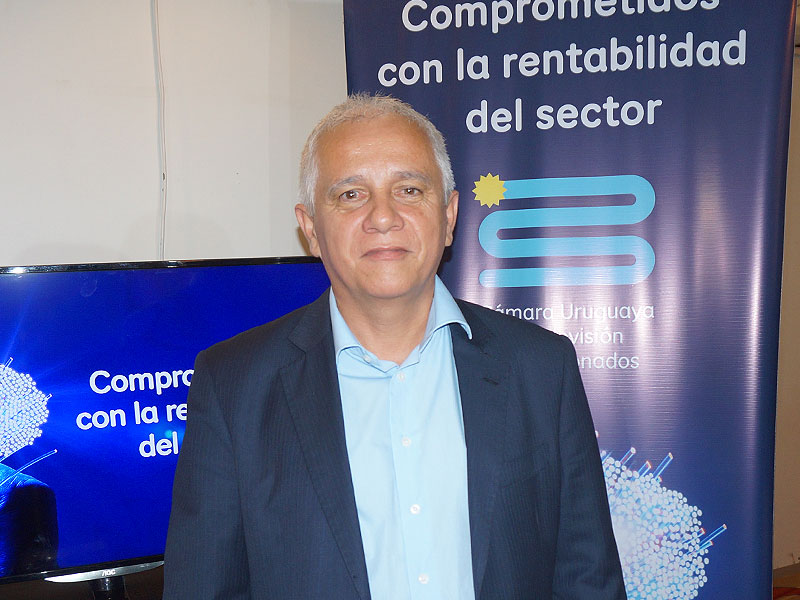 Montevideo, Uruguay – Uruguayan cable television companies Consorcio Libertad Digital SRL, Telecable La Paz, TV Cable Rocha, TV Cable Melo, TV Cable Lux, CablePlus, Cable TV Carmelo, and Florida Satellite, associated with CUTA (Uruguayan Chamber of Television for Subscribers), have started digital pay-TV operations  leveraging the  Conax Contego content security platform from NAGRA, the world's leading independent provider of content protection and multiscreen television solutions,with operations and technical support provided by  BOLD MSS, the regional leader in the provision of the most advanced solutions for content distribution based in Uruguay.
NAGRA provided an all-inclusive content security solution, with multi-DRM support that allows for operational efficiency and cost optimization for DVB, IPTV and OTT clients in a easy to manage system.
Logistics, monitoring and technical support will be done by BOLD MSS. The Conax Contego platform allows for a fast and risk-free configuration and navigation that can be  implemented quickly and efficiently for traditional transmission devices such as decoders, tablets, smart phones, smart TVs and hybrid decoders.
"This is an unprecedented experience for SMEs in Uruguay. Based on current trends, we believe that joining these companies will allow us to advance our other projects, notably those for TV distribution subscribers. It is the only way to keep us in the market, which requires investments that the majority of us can not afford",  said Washington Melo, Datestar Representative and CUTA President.
"We are pleased to partner with BOLD MSS as our channel partner in delivering state-of-the-art content protection to CUTA operators," said Francois Cavalade, Director, Global Channels at NAGRA . "The Conax Contego security platform provides the ideal solution for smaller operators enabling them to secure their services with one unified management system and deliver a great experience to their viewers."
"We are pleased to partner with NAGRA and provide these small cable companies in different parts of Uruguay with an integral service that allows their customers to access more and better digital content," said Ariel Droyeski, Commercial Manager of BOLD  MSS. "Our commitment to small and medium-sized regional operators is steadfastand we are proud to provide them with the best technology available and be their link tothe world's leading digital security companies, such as NAGRA," he added.